About


This site is about sound art and listening. Necessarily, it is about attentiveness, and gently coaxing the listener to consider the barriers between themselves and an appreciation of the sound environment they inhabit.

The current project affiliated with this site is an exhibition of sound art that will be open from April 20-29, 2012, at ArtLab in Fort Collins, Colorado. This exhibition is being curated by Chris Reider as a student project, instructed by Jennie Kiessling, as an independent study in curatorial practice, in the Museum and Gallery Studies sequence offered at Front Range Community College, Fort Collins, Colorado.

Chris Reider (more well known and googleable as C. Reider) has a twenty year history in experimental sound practice, as a composer of sound works published through the creative commons netlabel underground, via his personal netlabel Vuzh Music and elsewhere.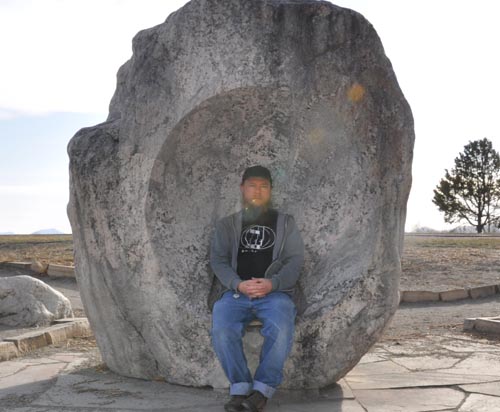 C. Reider at "Listening Stones" by Robert Tully, Longmont, Colorado